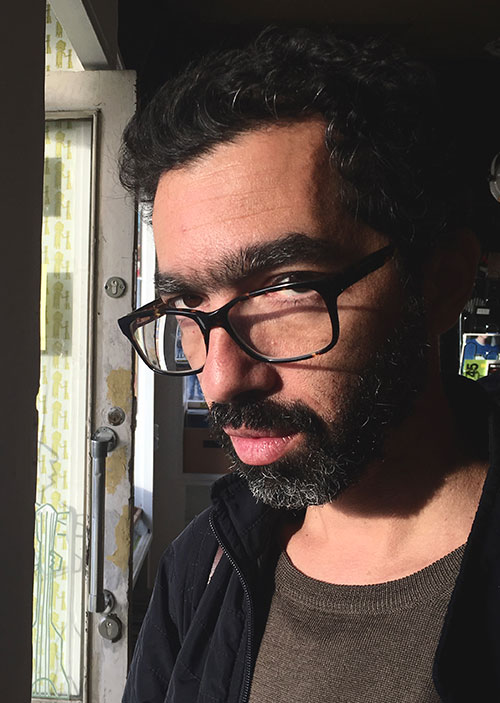 Youness Anzane was born in 1971 in Casablanca. He is a playwright and artistic advisor for theater, opera and dance, working with directors Jean Jourdheuil, Thomas Ferrand, Victor Gauthier-Martin, David Gauchard, Yves-Noël Genod, Stéphane Ghislain Roussel, Sophie Langevin, Laurie Bellanca, Gurshad Shaheman. He collaborates with the choreographers Christophe Haleb, Jonah Bokaer, Tabea Martin, Lionel Hoche, Julia Cima, Maud Le Pladec, Thierry Micouin,
Marta Izquierdo, Malika Djardi, David Wampach, Meryem Jazouli, Arkadi Zaides, Olivier Muller.
The shows are presented in Paris – Festival d'Automne, Théâtre de la Bastille, Théâtre de la Ville, Théâtre National de la Colline, Bouffes du Nord, Rencontres Chorégraphiques Internationales de Seine-Saint-Denis, Center National de la Danse, in the part of New Settings at the Théâtre de la Cité Internationale – as well as in the region: Actoral Festival in Marseille, National Theater of Strasbourg, National Popular Theater of Villeurbanne, National Theater of Brittany, Montpellier Danse Festival, Les Subsistances in Lyon, Uzès Danse Festival , Festival d'Avignon… He also worked for productions in New York,
Houston, Genève, Lausanne, Bâle, Luxembourg, Bruxelles, Anvers, Lisbonne, Casablanca, Marrakech, Berlin, Dresde, Vienne…
He is a playwright associated with the Festival d'Aix-en-Provence for its 2012 edition, then a member of the program writing team for the 2014 edition. He is the author of the libretto for the opera Wonderful Deluxe, music by French composer Brice Pauset, for the Grand Théâtre de Luxembourg, as well as the libretto Crumbling Land, opera
composed by the collective Puce Moment (production of the Lille Opera).
In 2017, in Luxembourg, he designed and directed La Voce è mobile, a musical theater piece created at the Kinneksbond in Mamer, and directed Mozart's Cosi fan tutte as part of the Académie Lyrique de l'Abbaye de Neimenster . He participated in the writing of the play Death is a disease from which our children will be cured, commissioned by the Quai des savoirs in Toulouse and the cie microsystème / Théâtre Sorano.