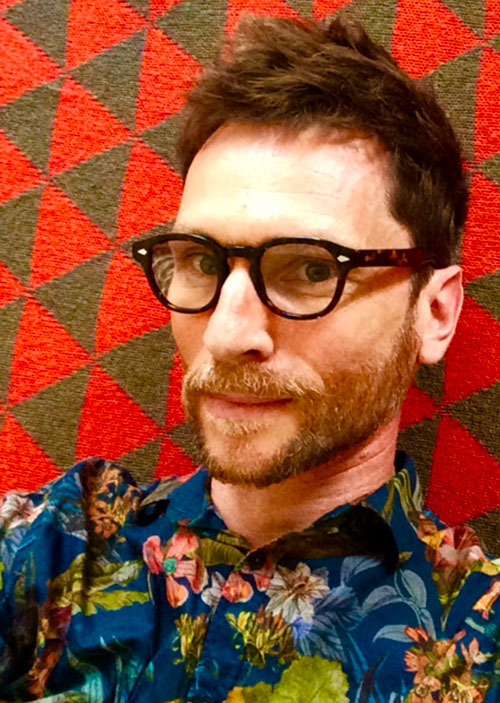 Born in 1965, Eric Martin began dancing at the age of nineteen after more than ten years of figure skating. He first met modern'jazz with Rheda Bentefour and Bruno Agati then Philippe Decouflé hired him for "Triton" (1990) then followed an eleven-year collaboration during which he took part in various works: "Petites Pièces montées" (1993 ), "Décodex" (1995), "Shazam" (1998) and the opening night of the 1992 Winter Olympics. In March 2000, he participated in the recreation of "Meublé sommalement" by Dominique Bagouet with the Bagouet notebooks .
In 2001, with Vincent Dupont, he danced in "Jachères improvisation" and participated in the creation of [dikromatik] [dikromatik] in 2003. Then he worked with Christian Rizzo: "Either the well was deep, or they fell slowly because they had time to look all around "(2005) and Mathilde Monnier:" 2008 Vallée "(2007)," Tempo 76 "(2008).
It was in 2008 that Eric Martin was forced to suspend his career because of severe injuries to the lumbar region, he then trained as a costume designer with GRETA for Applied Arts and subsequently designed and produced costumes for the show. living. Among other things, he assists the costume designer Philippe Guillotel on "Iris", a creation of the Cirque du Soleil in Los Angeles, directed by Philippe Decouflé. In 2010, Yuval Picq asked him to design the costumes for the play "The him" created at the CNSMD in Paris.
From 2011, he moved closer to the choreographic field by reintegrating the Cie DCA of Philippe Decouflé as assistant and rehearsal for the pieces "Octopus" 2010 and Panorama "2012. It was in September 2014 that he returned to the role of dancer, being part of the team for the piece "Contact" by Philippe Decouflé.
In December 2016, he worked alongside director Philippe Decouflé as artistic director for the musical adaptation of Umezo Kazuo's work "watashi wa Shingo" created at KAAT in Yokohama and produced by Hori pro.